UK that occupied & ruled Sri Lanka from 1803 to 1972 (169 years) and unabashedly committed scores of human rights abuses, crimes against humanity, nowhere near to what the FCO will even dare put to paper, is annually issuing reports on human rights! Politically correct UK is today the home of all things the British, care to do without. Isn't that what led to Brexit – now isolated & hated by even Europe! They said the sun never set on the British Empire, at the rate UK is going, the sun maybe issued a discrimination card for being colour insensitive! No human rights crimes can come anywhere to what the British committed – in Sri Lanka, they military ate breakfast watching natives being hung, the British sport in then Ceylon was to run after pregnant elephants and shoot them dead, punishment for natives was to throw their children to the crocodiles. No wonder the former colonial rulers do not wish to have their dirty crimes put out and are now secretly destroying colonial records. People will soiled hands have the audacity to preach without atoning for the sins committed over 500 years! If independent former colonies could sanction the countries that committed colonial crimes – UK would be in the wilderness along with all other former colonial countries! That fete is impossible because the former colonial powerhouses quickly put in place international entities that they continue to rule over, maintaining their supremacy.
https://www.gov.uk/government/publications/human-rights-priority-countries-autumn-2020-ministerial-statement/human-rights-priority-countries-ministerial-statement-january-to-june-2020
UK has put 30 countries on its human rights priority list: Afghanistan, Bahrain, Bangladesh, Burundi, Central African Republic, China, Colombia, North Korea, Congo, Egypt, Eritrea, Iran, Iraq, Israel and Occupied Palestinian Territories, Libya, Maldives, Myanmar, Pakistan, Russia, Saudi Arabia, Somalia, South Sudan, Sri Lanka, Sudan, Syria, Turkmenistan, Uzbekistan, Venezuela, Yemen & Zimbabwe.
Ironically, many of these countries are former British colonies! Its baffling how Israel made it to the list considering the many times UK has vetoed UN resolutions against Israel! Its also baffling how Libya & South Sudan made it to the list – Libya was liberated from Gaddafi and every Libyan was promised life would be honky dory, while South Sudan was carved out of Sudan promising freedom and prosperity too!
The countries entering UK's 'areas of deterioration' list not surprisingly are China & Russia. Countries are unlikely to make UK's human rights blacklist if they allow Jehovah's Witnesses to do as they like and turn all citizens into LGBT. With so many fact-finding missions demanding access across 'targeted' countries – while the access has been given through various arm-twisting, what are the 'facts' that have emerged and what have been the solution, is anyone's guess with no answers!
Fancy UK should mentioning surveillance – didn't the Grand Chamber of the European Court of Human Rights hearing arguments presented by Amnesty International, Liberty, Privacy International and other human rights organisations from four continents highlight the unlawfulness of the UK's bulk surveillance practices.
https://www.amnesty.org/en/latest/news/2019/07/uk-surveillance-powers-to-be-considered-by-europes-highest-human-rights-court/pl do read through some startling revelations against UK.
Research by CCTV.co.uk concludes that in London there is now 1 CCTV Camera for every 13 people, meaning there are now 691,000 CCTV Cameras in London. The average Londoner is caught on CCTV 300 times a day.London's CCTV is a mixture of government surveillance, business security, and private home cctv systems owned by individuals. Inspite, of all the cameras UK police recorded 5.8 million crimes in England and Wales in the 12-month period to year ending June 2020.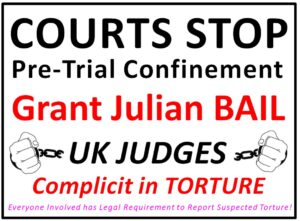 Before wagging any human rights violation cards at countries, why don't UK's human rights minister look at the manner Julian Assange is being treated. This is what UN special rapporteur on torture & other cruel, inhuman or degrading treatment – Nils Melzer said "Unless the UK urgently changes course and alleviates his inhumane situation, Mr. Assange's continued exposure to arbitrariness and abuse may soon end up costing his life,"The prestigious LANCET group of 60 medical doctors also wrote to the UK Home Secretary to express our serious concerns about the physical and mental health of Julian Assange having documented a history of denial of access to health care and prolonged psychological torture. They did not even receive a response from the UK Home Secretary. There are enough and more campaigns for Assange's release, all falling on deaf UK Govt ears!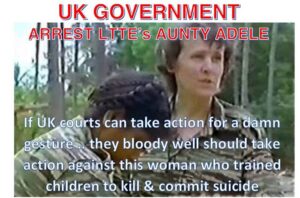 Just because UK Govt issues human rights reports, anyone linked to terrorism cannot be released even if they are a high profile lawyer! UK may well like to look into the legality of the UNHRC Resolutions against Sri Lanka as well as the LTTE fronts operating in the UK – Sri Lanka can well handle the LTTE issues in Sri Lanka. We have not had a single bomb or LTTE suicide mission since the end of LTTE in May 2009. The Islamic terrorist attacks as the Presidential Commission on the Easter Sunday mass murder shows, the utter negligence & incompetence of the government that the West and India helped to bring to power in January 2015 for watching a mass murder take place, even when clues and warnings were given prior to the attack.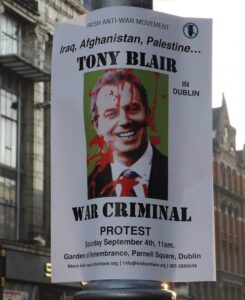 Before referring to military appointments to government roles, the UK may like to explain why UK judges blocked war crimes prosecution against Tony Blair for UK's role in Iraq war.
While the UK report is whining about delaying parliamentary elections because of covid-19, UK should really explain why it kept mum on Yahapalana govt's postponement of provincial council elections indefinitely! Where were the reports against the previous government?
Sri Lanka's covid-response headed by the President, complimented by the health services, armed forces, police and intel agencies ensured that until October 2020 – Sri Lanka had just 13 deaths. Sri Lanka was featured as no.2 world-wide in the effort to combat and respond to covid. UK has 1.4milion covid cases and 54,286 deaths as of 21 Nov 2020.In UK not only are Muslims struggling to find burial plots, but they are even unable to bury their dead in the stipulated time frames. Lord Ahamed may like to find out why Muslims have a higher covid death rate in UK!
https://timesofindia.indiatimes.com/world/uk/muslims-jews-have-higher-covid-death-rate-uk-figures-indicate/articleshow/76464442.cms
In Sri Lanka, Muslims have special marriage and divorce rights, while the majority Sinhalese and Tamils can marry & have one spouse, Muslims have multiple and thereby enjoying special state privileges, they also have special banking and food laws – all new cultural trends, and they have no issues about constructing their places of worship anywhere they like – how many countries afford such rights to minorities.
Sri Lanka's majority does not have special marriage, divorce, banking or food laws!
The decision of covid cremations rests with the sovereign government elected by the people. UK appointed Trevor Phillips whom British Muslim opposed to investigate into how black & minority ethnic communities bore the brunt of covid cases. Labor MP Yasmi Qureshi tweeted: Labour MP Yasmin Qureshi tweeted: "To appoint Trevor Phillips, who has boasted about being labelled as an 'Islamophobe' undermines the integrity and credibility of the review." Over in Sri Lanka inspite of many objections from even the Maha Sangha the present President opted to appoint a Muslim as Sri Lanka's Justice Minister.
Can Lord Ahmad offer an explanation for this too:
Third of Britons believe Islam threatens British way of life https://www.theguardian.com/world/2019/feb/17/third-of-britons-believe-islam-threatens-british-way-of-life-says-report
Crimes against British Muslims – https://www.crimeandjustice.org.uk/sites/crimeandjustice.org.uk/files/09627250208553447.pdf
The Terrorist Threat Britain Imported https://thefederalist.com/2017/01/10/political-correctness-islam-made-britain-vulnerable-chemical-terrorism/
Sri Lanka is no longer a colony of the UK. The British are well advised to remember this.
It would be better for Britain to first account for its colonial crimes committed. Except for 22 countries, the British Empire ruled the world. That rule was nothing rose for the natives – bloodshed, mass murder, scorched earth policies, orders to kill everything that moved including babies are nothing that Britain can walk away from and pretend to be righteous.
We hope Lord Ahmed issues a warning to France's Macron too!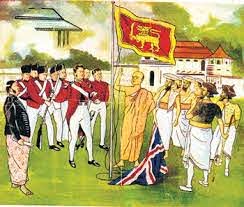 Shenali D Waduge
Source: shenaliwaduge.com