India is gradually being colonized by the United States of America; and Indians — politicians, pundits and elites included — are blissfully unaware or willfully ignorant about this shocking phenomenon. All the foundational sectors in India have been taken over or strongly influenced by the US. However, people don't even know they are being colonized, because the faces they see are all Indians.
America's Control Over India
India's social media and news media — the foundations of democracy — are dominated or monopolized by American corporations. Facebook, Instagram, Twitter, and Google Search mold people's opinions through filters, censorship and bias. Indian news media follow the American propaganda, only rarely speaking out when there is a direct conflict between the nations. India's #1 English TV channel is CNN, a.k.a CNN-News18.
Of course, Indians would never allow China's CGTN to have such a channel — then Indians would suddenly be very concerned about propaganda and sovereignty!
In technology, the US again enjoys a virtual monopoly in India. Almost all the hardware and software used in India are of American origin. Hardware from Intel, HP, Dell… and software from Microsoft, Oracle etc. rule the landscape. India's 5G is also 100% foreign — from the US and its "allies."
E-commerce and mobile payments are vital sectors of any country. In India, these industries are dominated by US corporations — Amazon and Flipkart (Walmart) in e-commerce; Google Pay and PhonePe (Walmart) in mobile payments.
Imagine if at some point India refuses to be 100% obedient and America decides to punish India. The US can impose sanctions are turn off all its software, which would crash the Indian economy. (You can see what Americans are capable of — look at the shock-and-awe sanctions on Russia; or how Americans are threatening the OPEC members).
Even without a conflict, the data that Americans are collecting from all these software is extremely valuable and dangerous. The US government complains about how TikTok can collect information about Americans. So, imagine how much more valuable is the information from Amazon, Google Pay, Facebook, Uber etc.
Moreover, thanks to Edward Snowden, we know that every software and hardware from the US is a spying machine. We are just willfully ignorant about how the USA is currently spying on all the Indian politicians and business elites — remember how the US tapped the cell phones of Modi and Merkel. We just don't want to think about it.
India's military is also increasingly dependent on the US. This is a big problem, since the American systems come with a lot of restrictions and strings attached. For example, countries that buy American fighter jets cannot operate them without special codes from the US every time those jets have to take off or bomb a target. Also, once you purchase US weapons, Indian military will be infiltrated and influenced by American "advisors."
India's Startups are American Companies
Indian media and analysts proudly talk about all the Indian "unicorns" — startups worth $1 billion or more. However, if you look at the investors (major shareholders), they are all foreigners, mostly Americans. Thus, these startups are actually AMERICAN unicorns with Indian employees!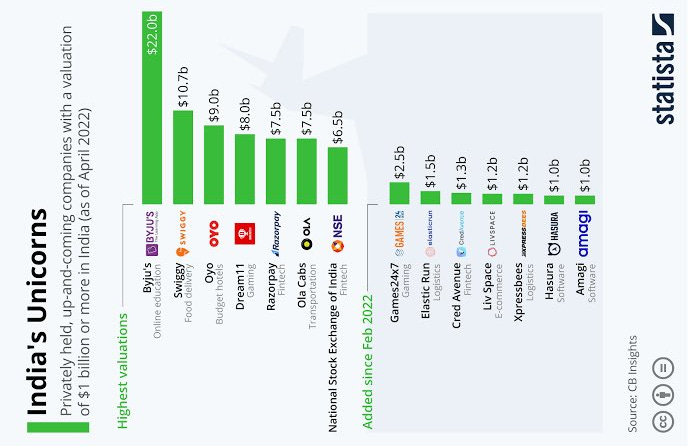 Start with Byju's, India's largest unicorn startup. Who really owns it? AMERICA! Lead investors include Mark Zuckerberg, Blackrock, Sequoia Capital, SilverLake etc. This company might as well be working out of Palo Alto, California!
Next is Swiggy. Again, all the investors are American (and one, SAIF, is from Hong Kong). The big venture capitalists are all from California and New York — Accel, Norwest, Harmony, Bessemer etc. NOT an Indian startup!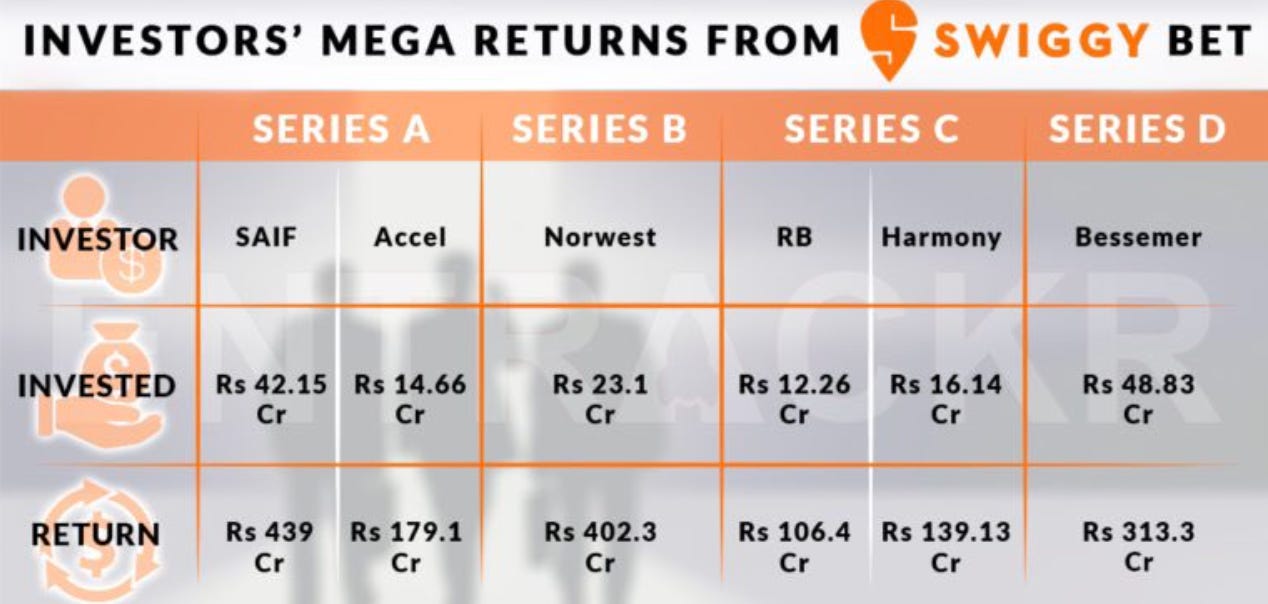 One last example: Ola Cabs … a competitor of Uber. But Ola is again way more Japanese and American than it is Indian. So, this is the repeating story of India's vibrant startup sector.
Indian Faces Obscure Colonialism
What's happening in India is soft colonialism. People don't even know they are being colonized, because the faces they see are all Indians. But the big decisions are made by Americans; and the profits go to major shareholders in America.
Perhaps 10 or 20 years ago, it might have made sense to depend on foreign investments and technology to such an extent. However, India now has multi-billionaires and millionaires. There is no need to let foreigners control or own our corporations and startups. A smart thing would be to limit foreign control to a minority stake, especially in critical sectors.
The US has cleverly manipulated the people of India. Many Indians are very proud of the fact that the CEOs of Microsoft, Google, IBM etc. are India-born. However, such ultra-successful Indian Americans don't make India successful. They just help America take over India.
For example: If Pepsi comes to India and starts drilling groundwater for free, there will be an outcry. So, Pepsi made an Indian woman the CEO for a few years and got the doors opened in India. She's gone now but Pepsi's exploitation will continue.
Similarly, Indians don't mind Google dominating mobile payments, because Google's CEO is an Indian. So, this makes Google look less foreign or threatening. But Sundar Pichai is just a temporary face. Plus, when he is making tens of millions of dollars a year, he cannot think clearly. It's just human psychology.
The financial sector is the last one standing in India. Sooner or later, the privatization forces will come after that. Perhaps Bank of America's next CEO will be an Indian American?
Conclusion
Indian Prime Minister Modi talks about self-reliance or "Atmanirbhar Bharat Abhiyan." This is a good goal but the facts on the ground reflect the opposite trend.
While India refuses to join free trade agreements like RCEP, it has left the barn's door wide open for America to colonize India in vital sectors. Indian politicians are protecting the domestic dairy industry from foreign competition, while letting America take over India's media, e-commerce, 5G, and mobile payments. How genius! Penny wise and pound foolish.
There are two things that India should do.
First, bring back Chinese tech companies and investors. A healthy competition between China and the US would not only lower costs but will act as an insurance policy against US sanctions.
Second, work on developing indigenous companies for all the life-blood sectors. It should not be hard to develop Indian solutions for search engines, cloud computing, e-commerce, mobile payments etc. (Here, India should follow the China model, which has resulted in China having more Fortune 500 firms than the US! There should be Indian versions of Alibaba, Tencent, JD.com, Huawei etc.)
If India wants fast growth and a status of a global power, it needs to extricate itself from the tentacles of foreign governments and foreign corporations. Else, just like how India was the crown jewel of the British Empire before, India will become the crown jewel of the American Empire.
Source: https://slkanthan.substack.com/p/india-the-crown-jewel-of-american